Protecting Your Home from Rainwater
7/28/2020 (Permalink)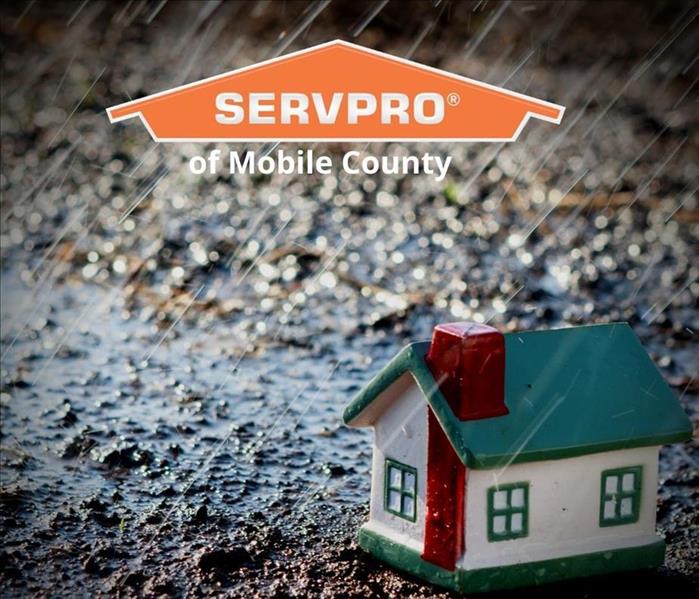 If you own a home in Mobile, AL protecting your investment from wet weather should be a top priority. As the wettest city in the United States, we see an average of 69 inches of rain each year. From summer storms and tropical downpours to days of showers on end, it can come down in a variety of ways. No matter how the rain makes its entrance, it always brings with it the threat of potential water damage if your home isn't properly prepared. Here are some tips to keep the water out and avoid water damage in your home:
Maintain Your Roof – Periodically inspect your roof for missing, loose or damaged shingles. Make repairs as soon as possible to protect your home and extend the life of your roof.
Seal Windows and Doors – Inspect windows and doors for cracks. Use a sealant to repair cracks and apply a fresh coat of caulking where siding meets the frame. Applying a fresh coat of paint to the exterior can also further prevent moisture from entering wood.
Maintain Siding – Be sure to routinely check for damage to your exterior walls and inspect siding for weak spots.
Install Proper Drainage – It is important to not only protect your home by waterproofing the exterior, but also by proper diversion of runoff. Install proper drainage and gutter systems to keep standing/pooling water away from your home.
Keep Gutters Clean – Make sure to keep drainage systems free of debris to ensure that they function properly.
Taking these steps can help protect your home, however there is no foolproof method to fully prevent water damage. From hurricanes to burst pipes, there is always a chance that you could still find yourself dealing with a water loss. Should that ever be the case, SERVPRO of Mobile is always available 24/7 to help make it "Like it never even happened."